Favorite Grocery Store by State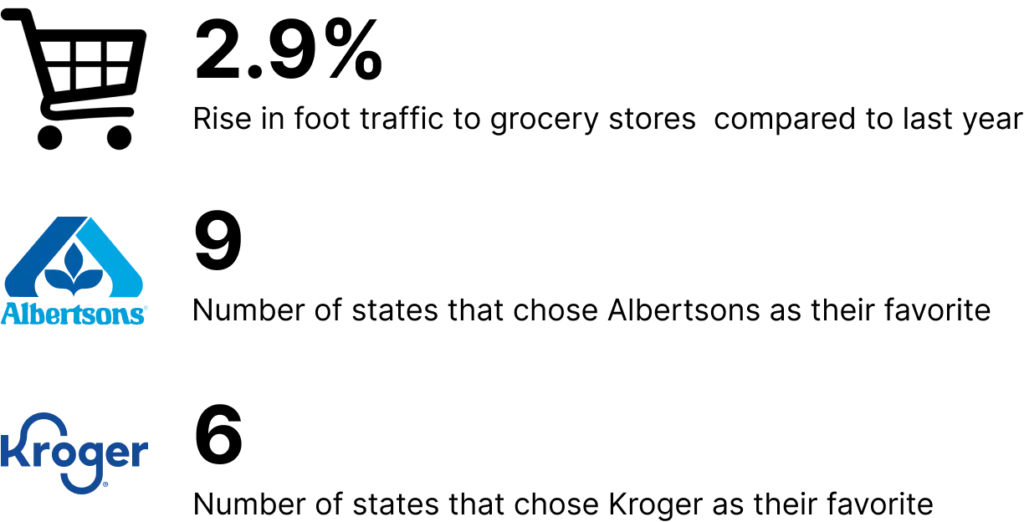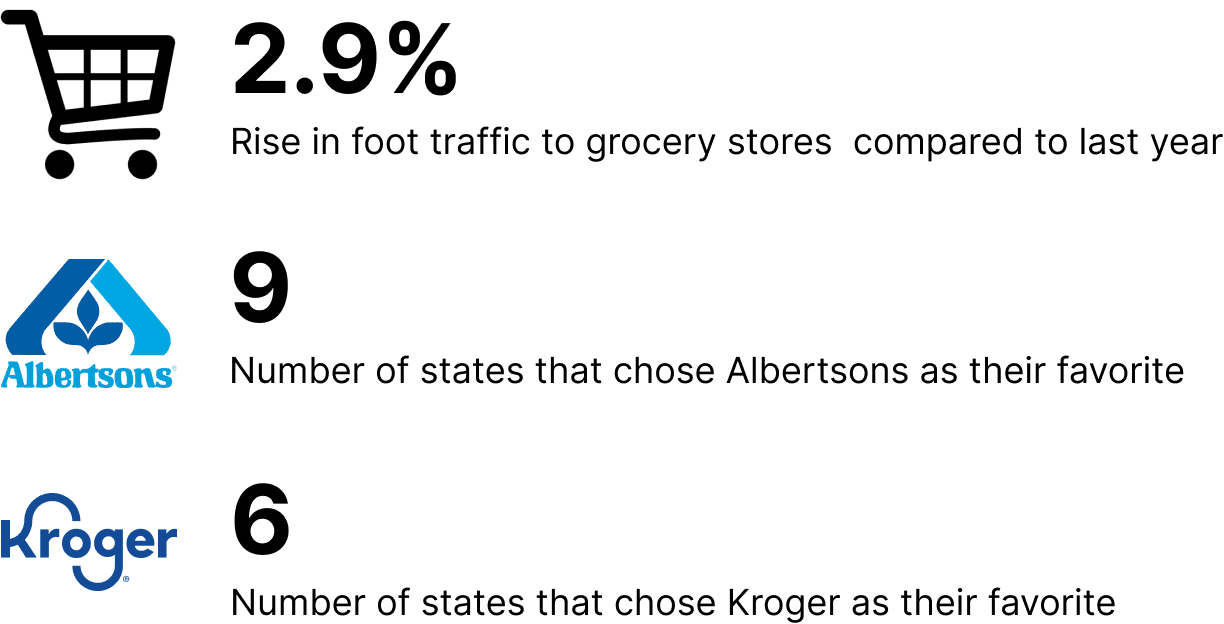 As we recover from the Pandemic and see a rise in prices with inflation up to 9.1% as recorded in June 2022, grocery stores however have seen an increase compared to last year in foot traffic by 2.9%. This might be because the consumers prefer to eat at home compared to dining out.
Wisevoter decided to analyze America's favorite grocery stores by foot traffic per state. Albertsons came out top in 9 states in the west while Kroger was the second favorite by winning 6 states in the east.
Top 5 Favorite Grocery Stores by State