The Free Garden Grove Strawberry Festival Is a Four-Day Berry Bonanza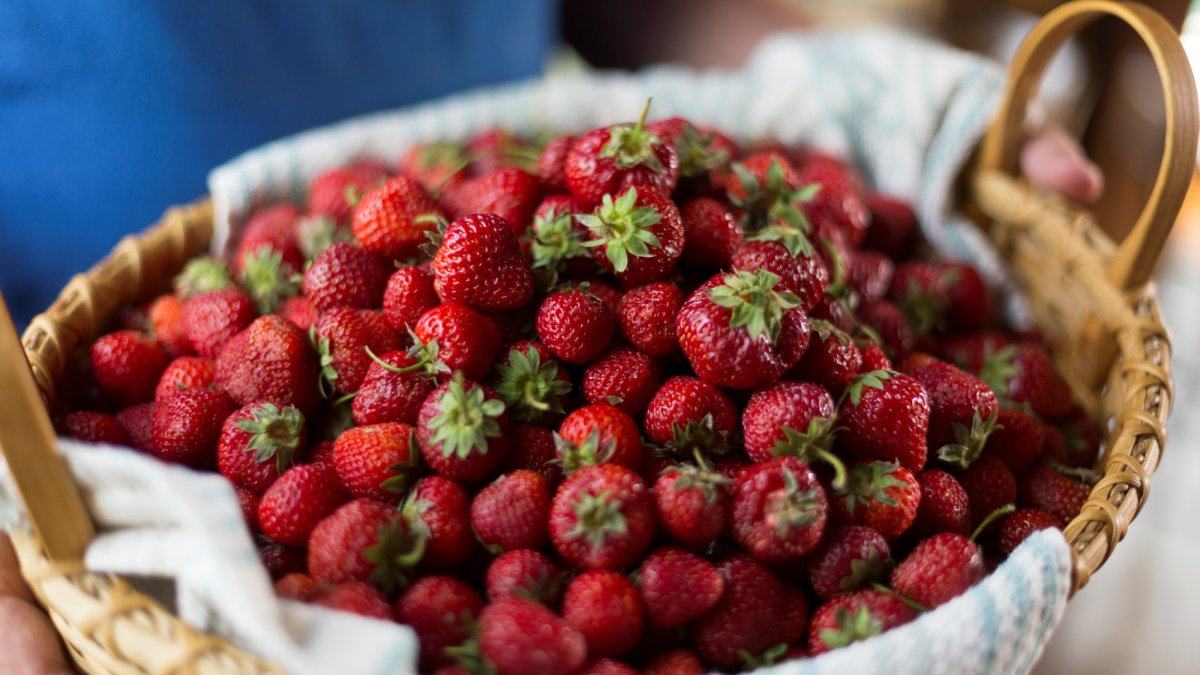 What to Know
The

63rd

Garden Grove Strawberry Festival

May 26-29 at Village Green Park in Garden Grove

Free entry; carnival rides and treats are additional
Eating 63 succulent strawberries over the colorful course of one sweet summertime?
If you're a fan of the juicy, seedy, green-topped wonders, you likely polish off that many strawberries in far less time.
But how many strawberries might you juicily devour over 63 years?
It is a quirky question to ponder as we await the start of the Garden Grove Strawberry Festival, one of Southern California's oldest fruit-centered celebrations.
It is a party that has been around for, yes, six decades and another three years plus, making it a must-visit for those parents, and grandparents, who went when they were kids.
And if your whole family is part of the strawberry fandom? Then you'll likely swing by Village Green Park on May 26, 27, 28, or 29 to savor tart treats, ride a ride, or catch a sighting of a special guest.
Embracing the festival's 2023 theme is something all visitors can do: "Celebrating Kindness."
Entry is free, making it quite the popular event, but all of the goodies you want to eat?
You'll need to pay for those, except for the free strawberry shortcake that's served on Friday night, May 26 (the tasty traditional opener to the weekend).
The rides, too, will require a fee, and there are several spin-arounds and go-sky-high choices to consider. Past carnival favorites have included the Tilt-A-Whirl, Eagle Ferris wheel, and Scrambler.
Quirky contests, like the one featuring LEGO brick builds and float design, are also time-honored centerpieces of the festival.
The California Strawberry Festival just sprouted on May 20 and 21 in Ventura; now it is Garden Grove's time in the strawberry-bright spotlight, another major draw in our region's major strawberry season.
That window will soon close, giving away to the other flavorful stars of summer — hello, tomatoes and corn — so make your berry dreams real, now, before May wraps and all of that shortcake is dished up and handed out.