A Happy Marriage Can Save Your Life, According To Research
By Kylie McConville
October 11, 2023
Healthy people aren't just the happy ones — they're now the ones committing to marriage.
And if you thought that a significant other was more woe than it was worth, turns out you were painfully mistaken because a mate won't just keep you happy; they'll keep you living longer, too.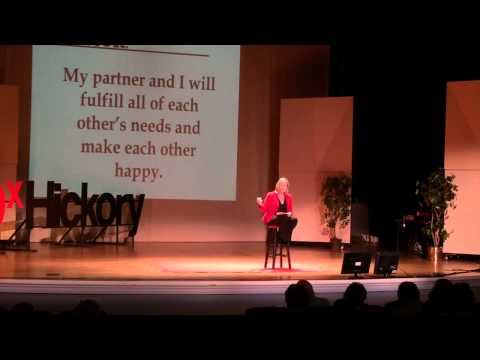 https://youtu.be/lAC8IEJDxCg
In a 2013 study sure to tug at every inch of your heartstrings until they're shredded to bits (because it's that sweet), a team of researchers at the Harvard Radiation Oncology Program found that married cancer patients live longer than singles with the same disease.
Researchers analyzed more than 735,000 patients who had received a cancer diagnosis in one of the 10 leading cancer killers (colon, breast, pancreatic, liver, etc.) over the course of four years.
And though the emotional support provided by a spouse proved to be to a patient's benefit, they found that men benefited greater than women did.
This isn't to say that women aren't good at taking care of themselves, because, we are, damn it! But it goes to show that men benefit from the support of a spouse greater than a woman from her husband because she's more likely to reach out for social support in other forms.
Most unsurprisingly, though, was the fact that the study and doctors were able to conclude that being single is a risk factor for cancer patients. They're less likely to attend and keep up with medical treatments. So for married couples, the support system a spouse can provide you with is everything. It'll keep you alive for longer.
So while a long, fruitful life with your partner is the end goal, another study found that happily married people are the ones who are healthier than the everyday Joe Dirt on the street.
The study, published in the Journal of Marriage and Family followed 1,681 married people to see how marital bliss (or lack thereof) affected their physical health.
The study, which ran for an unheard-of 20-year period, found that marriage-building activities (like date nights, movie nights, and even take-out at-home dinner dates) kept spouses happier and in turn, healthier.
To find the answers, researchers polled the couples by asking 11 questions to see how happy the 1,681 people were in their relationships; they were also asked how they dealt with jealousy, anger, and infidelity in their relationships.
Of the findings, Dr. Cody Hollist said that it was clear to see that "marital quality and health run in tandem." And even though they studied couples at three different age ranges, they found that the biggest correlation could be made between happy marriages and healthy spouses.
There's no arguing with either of the research, is there? With over 20 years of backing, the distinctions drawn between healthiness and happiness and support and longevity make you (whether intentional or not) yearn for someone to share a sweet togetherness with. Someone to offer a shoulder after a crippling chemo treatment or someone to binge eat Thai take-out on the couch with.
And though it's something we've all intrinsically felt, it's almost gratifying that on two separate occasions, two studies were able to pinpoint just how important such qualities are to a person, a relationship, and to the ever bigger picture, a marriage.