Minimum wage increases July 1 in these SoCal cities – NBC Los Angeles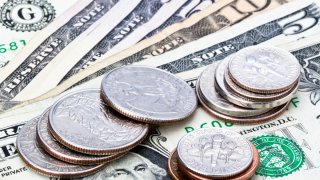 Minimum wages increases go into effect this month in some California cities.
The minimum wage increased in the state of California on Jan. 1, 2023, raising the Golden State minimum wage $15.50 per hour for all companies, regardless of the number of workers, according to the Department of Labor Relations (DIR). This payment applies to the entire state of California, however, some cities and counties have ordinances that allow a higher increase than the state's minimum wage.
For such cities, "the worker must follow the strictest standard; that is, the one that is most beneficial for the employee", and therefore must receive the payment of the highest minimum wage.
Here are the Southern California cities where the minimum wage increases July 1.
Cities with minimum wage increase in Southern California
Here are some of the California cities where ordinances increasing the minimum wage have been issued.
City of Los Angeles: The minimum wage rises to $16.78.
Los Angeles County: The minimum wage in unincorporated Los Angeles County will rise to $16.90 per hour.
West Hollywood: The minimum wage rises to $19.08.
Pasadena: The minimum wage will rise to $16.93 per hour for all businesses, regardless of size, on July 1, 2023.
Malibu: The City's minimum wage increases to $16.90 effective July 1, 2023, which includes a 5.9% cost of living adjustment.
Santa Monica: The city's minimum wage increases to $16.90 effective July 1, 2023. The minimum wage "for hotels and businesses operating on hotel property" will raise to $19.73 per hour on July 1, 2023.
For more information you can visit the UC Berkeley Job Center, which has a list of California cities and counties with the highest minimum wages.
What salary applies if you work in several cities?
Sometimes it's confusing to figure out what salary you should receive if you work in multiple cities.
"It is where you work that determines the jurisdiction. Employers must post the county notice in the work area," said Maggie Becerra, Executive Director of the Department of Consumer and Business Services, to our sister station Telemundo 52.
So if you work two or more hours a week in an unincorporated area of the LA County, the local minimum wage applies.
If you have any questions, you can call the Department of Consumer and Business Services at 1-800-593-8222, or visit workers.Lacounty.Gov, or the Department of Industrial Relations (DIR).